Contract Staffing
TASC Contract Staffing is an agile, compliant, and SLA-based recruitment service that lets you hire contractual staff, who will be deployed on TASC visa. For these professionals hired on contract, TASC manages HR, payroll and other administrative tasks. Our staffing services are backed by a dedicated, 24*7 helpline for contracted staff, which enables prompt resolution of queries from the contracted staff.
What's more? With TASC, you can choose to leverage contract staffing solutions for long-term or even for a shorter duration.
Our short-term staffing solutions include providing contingent / on-demand staff or staff for events, roadshows and activations.
Allied Contract Staffing Services
Process
Step 1
A dedicated account manager will gain thorough understanding of your requirement
Step 2
Using a multi-modal candidate strategy, suitable candidates will be identified
Step 3
2 levels of screening will be conducted and shortlisted profiles will be shared with you
Step 4
Once you've selected a candidate, TASC will issue an offer to him/her
Step 5
Upon offer acceptance, TASC will manage onboarding and all further employee related activities
Benefits of Our Contract Staffing Solutions
01
First batch of CVs available within 4-5hrs (for urgent placements)
02
First batch of CVs with double layer of screening within 2 days (for non-urgent placements)
03
Reduced employee costs, freeing up of internal resources to focus on your core business
04
Efficient and fast delivery of staffing services thanks to ISO-9001 certified HR operations
05
Replacements when required, and lower headcount even during expansion
06
Our staffing agency has an employee care team to address concerns of contractual employees
07
Bespoke solutions such as appraisal, performance review, recommendation on increments and incentives
08
Our staffing company ensures statutory entitlements to employees such as medical insurance, annual leave, etc.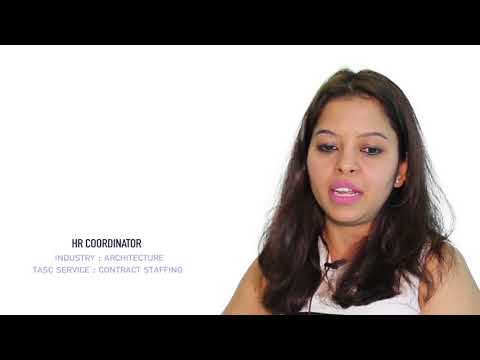 "We turn to TASC whenever there is a need for temporary sales advocates, especially during peak retail seasons. Their highly professional and responsive team consistently delivers temporary staffing solutions to cater to our needs, offering us quick, cost-effective options that...
Head of HR, Large Electronics Retailer
"Thank you very much to the entire TASC team for your excellent support extended to our retail team. All of you have responded every time I have requested for an urgent / quick response and have never failed me"
Operations Manager & Back-office Head, A retail major
On-Demand Staffing
Get urgent or short-term staff through TASC's on-demand staffing solution
Read More