Telecom & ICT
TASC Telco is a staffing solution for GCC's telecom sector; which includes telecom operators, telecom vendors, telecom solution partners, consultants to telecom organisations, & telecom equipment manufacturers, system integration companies and consultancy houses.
In the last few years, the telecommunication industry has evolved from just fixed telephony and mobile services to high speed data and next generation services such as Cloud Computing, IoT, SaaS, Artificial Intelligence, Virtual Reality and blockchain. The Telco landscape has truly changed! If you are a part of this ever-changing telecom industry, TASC Telco can provide you with the right talent to make sure you are ready for the future
TASC's partnership with leaders in the telecom space, has helped us gain in-depth know-how about the GCC's regulated telecom & ICT industry. This industry-rich experience has resulted in successful placement of IoT practice specialists, Next Generation Network professionals, artificial intelligence specialists, consultative ICT account managers SDN experts , virtualization managers , big data architects, telecom sales personnel , and contact-centre agents. These roles can be positioned on contract as well as on permanent basis!
Telecom Staffing Quick Facts
1,700+
Professionals currently deployed within the telecom sector
20
years of combined telecom staffing experience within the team
15
member specialist team to source telecom professionals
400+
Next Generation Telco profesionals
550+
Information Technology executives
600+
Contact-centre representatives or Call centre agents
100+
Back-office support staff
Staffing for telecom professionals across various roles
TASC has placed talent across a wide range of roles in telecom, including tower infrastructure engineer, network planner, network engineer, network optimization engineer, satellite engineer, inbound and out-bound call center agent, technical support, enterprise sales, retail sales, date-centre support, cloud, IoT, executives, CIO/CTO etc. Some of the key functions supported by TASC Telco include
TASC Telco is one of the best telecom staffing companies
At TASC, we offer flexible and modular staffing solution with an unrivalled customer—centric approach. Some of the reasons, why our customers consider us as one of the best retail staffing companies, can be found here. In addition, TASC Retail offers:
01
An extensive database of telecom professionals
02
A specialists' team with telecom domain experience
03
Contact-centre specialist with recruitment experience
04
High Customer Satisfaction (average previous score of 4 on 5 from telecom staffing customers)
05
Global coverage with experience in sourcing from 27+ countries
06
Experience in executing successful overseas recruitment campaigns
07
Experience in overseas volume hiring
08
Flexible staffing options: staff augmentation, single resource hiring, permanent hiring, RPO or SOW
09
Multilingual hiring from various countries
10
Excellent business practices recognized by the Sheikh Khalifa Excellence Award
11
ISO 9001 certified HR operations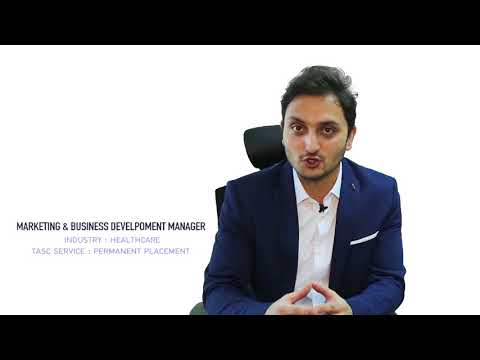 "Thank you Manjula for organizing one of the most successful recruitment trips. There were no hiccups; no unpleasant surprises (Candidates wise) and we were able to complete our requirements as per schedule – with nothing pending. It was almost as...
Recruitment & outsourcing Manager, Largest Telecommunication Provider in UAE
"I have enjoyed every minute of setting up the temp process with you and I'm confident that TASC and my organisation will have a long working relationship. If I need any outsourcing requirements in my new role I will of...
Recruitment Manger, Largest Retail Company in the UAE
Geographies
Leveraging our international professional network, TASC is able to supply qualified, world-class IT staffing services to companies, businesses, and organisations in Saudi, Kuwait, Qatar and the UAE according to their needs. To know more about our services across the region